Top 5 IIT- JEE Coaching Centres in Kerala

This article will help you to know about the top 5 IIT-JEE Coaching Centres in Kerala. Also, you can get details about the particular coaching institution details like start date, courses, programs, etc.


The resource has not been reviewed by Editors yet. Readers are advised to use their best judgement before accessing this resource.
This resource will be reviewed shortly.
If you think this resource contain inappropriate content, please report to
webmaster
.
Indian Institutes of Technology – Joint Entrance Examination (IIT-JEE) is an annual entrance college examination conducted by the seven IITs (Zonal) for admission into the 23 IITs in different parts of the country as well as other premier institutes such as BITS and IISER.

There are many entrance coaching centres in Kerala which help the students to crack JEE exams by improving their knowledge of the basic fundamentals, principles, and concepts of physics, chemistry, and mathematics. They help the students to do this through detailed problem-solving methods.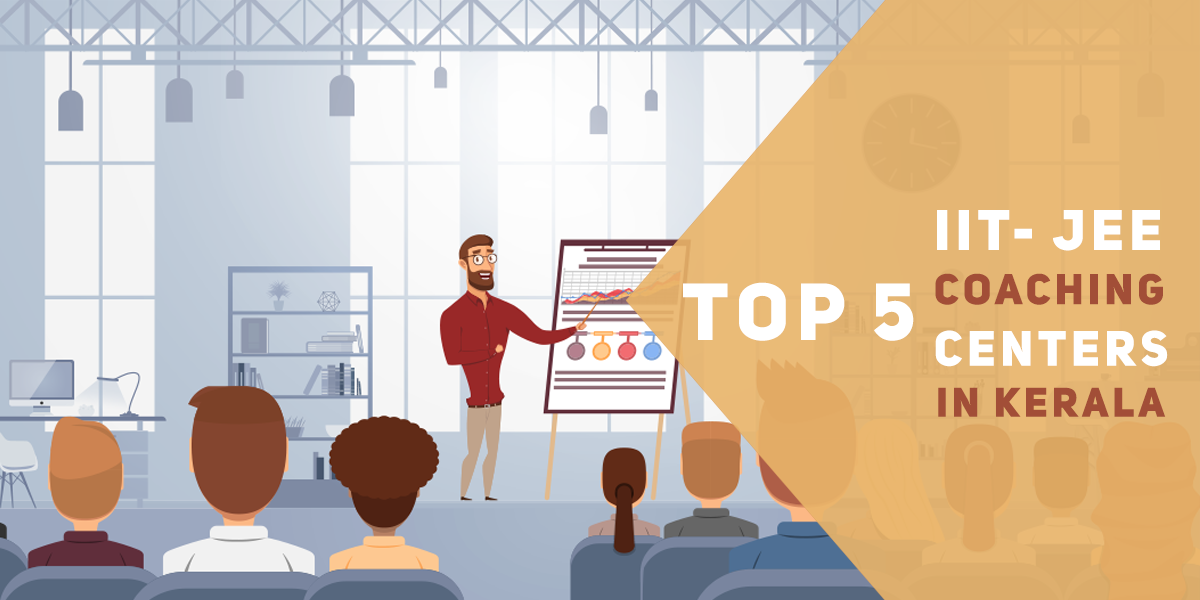 Listed below are details of the top 5 institutions that provide IIT JEE entrance coaching in Kerala.


Alpha Entrance Academy (Alappuzha)

Ever since it was established in the year 2000, Alpha Academy has built a solid reputation and churned out many engineers who have studied in the prestigious IITs of the country. The institution is noted for the excellence in coaching that they offer for students to help them clear the IIT-JEE each year. This is evident in the results that they get each year and the increased rush for enrolment into their institution.







The institution conducts both short- and long-term IIT-JEE entrance coaching classes in Kerala . An example is the Foundation Course that they conduct for those students in 7, 8, 9 and 10 classes who have targeted the IIT-JEE. They have eminent faculty members who have prepared the courseware for the competitive exams. They conduct online tests from time to time to get students to become more focused and comfortable.


Brilliant Study Centre (Pala)

Set up in the year 1984, Brilliant Study Centre, Pala has carved a name for itself in the IIT-JEE entrance coaching field. The coaching for this examination is systematic exhaustive and target oriented. The study material used for coaching has been expertly prepared by the RESONANCE team at Kota, Rajasthan. The study material is up-to-date and is designed to improve the analytical ability and comprehension in the basic science subjects. They also conduct a batch of repeaters. Hostel facility is provided for those meritorious students based on their ranks. The eligibility for the coaching is to secure high grades in the Std. XII examination. Brilliant Study Centre Pala also provides coaching at other centres in the state: Arunapuram in Kottayam and Thevara in Ernakulam. In addition to this, they conduct training in various schools and colleges across the state. Also, they are providing excellent medical entrance coaching centres to many students.


Prof. P. C. Thomas Classes (Thrissur)

Prof. P.C. Thomas conducts coaching for IIT-JEE and JEE Advanced for students in his coaching centre at Thrissur who had completed Std. XII board exams. There are a number of courses available for students and they can choose any one that suits their convenience. They are Vacation Courses, Sat/Sun batches, Repeaters' Batches, Tuition cum Entrance Classes, Correspondence Course (Cum Intensive Course), Bridge Course and Online Entrance coaching course among others.

Any student desirous of admission has to fill up a form on the scheduled date and submit the same. The institution runs hostels separately for boy and girl students in Thrissur. The students are rigorously trained and the course covers over 70 – 75 papers in each of the science subjects. They are made to write at least 200 exams in one year. This helps the student to improve their speed and clarity of thought.


Aakash

This is a premier institution that runs many IIT-JEE coaching centres in Kerala. There are centers in Kochi, Kozhikode, Kottayam, Thrissur, and Trivandrum. Started in the year 1988, Aakash has turned out to be an exceptional brand in the IIT-JEE entrance coaching brand. With highly qualified and trained faculty members and an integrated teaching method that improves the competitiveness of students, Aakash enjoys an unmatched position in the entrance coaching sector. They have a well-stocked library which helps the students to get access to cutting-edge knowledge and a powerful testing system have made Aakash to be reckoned with the top IIT-JEE coaching centres in Kerala.


Prof. V. A. Joseph's Entrance Coaching Centre (Kochi)

Started in 1997, this entrance coaching center has been training students to appear for the IIT-JEE examinations. The institution offers both short- and long-term programs for the students. The students who opt for training in this centre have the advantage of appearing for regular mock exams, have to pay only a reasonable amount as fees and the professors who teach in the institution are passionate and totally committed to excellence in their fields.